services
Web and mobile Application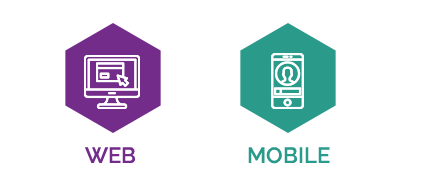 Establish a strong digital presence for your business online -
We are Mobile App Development Company in Chennai with advancement of technology, digital, web and mobile applications are now firmly anchored within the business marketplace. To reach all of your potential customers in today's digital-driven world, you need to be active on the web. An application that showcases your business across all platforms is mandatory when it comes to the success of your company. If you are not already there, you have got to get there. And we at Datashaft are right here to help you get there. We offer best custom made application design and development services for both web and mobile applications.

We have a qualified and efficient group of individuals working towards establishing a strong digital presence for our clients online. We aim to offer creative and user friendly web design and development services. We cover all web and mobile services like web design, mobile application design, responsive web design, website conversion, optimization, UI design, UX design and all other creative web based services. We offer web and mobile services using the best in-class development platforms .NET, PHP, Python, HTML etc. You will experience custom made solutions for application design and development services for web based solutions like e-commerce, e-Learning, ERP, CMS and all types of web portals. Build and maintain a strong online and digital presence with complete end-to-end digital, web and mobile services offered by Datashaft.
To digitally outsmart your competitors, you need to stand out and build a strong business presence. Our proficient team of in-house design engineers develops innovative web applications for you, based on your requirements and goals. We develop special web apps for you that exactly match your ideas and your target group. Datashaft hand holds you right from planning until the execution of digital, website marketing and mobile services.